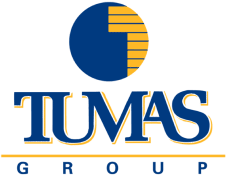 Founded in the 1960s, The Tumas Group was originally focused on property development. Whilst this sector still makes up for a large share of the group's operations,
The Tumas Group has continued to grow and has successfully branched out into other business areas. Today, the group is made up of four divisions: Property Development, Management Services, Gaming & Hospitality, and Energy & Maritime activities.
PROJECT PHOTOS BY TUMAS GROUP
With roots dating back to the 1920s, The Gasan Group is one of the largest and most dynamic business organisations in Malta. The group's core business sectors are: Property Development, Automotive & Marine, Insurance & Finance, and Total Building Services solutions. The Group also holds substantial investments in other leading companies across various sectors, including Property Development and Shopping Centres.

PROJECT PHOTOS BY GASAN GROUP COMPANIES
DeMicoli & Associates, established in 1985 is an internationally renowned architecture, engineering and interior design firm based in Malta. DeMicoli & Associates has received global recognition for both architectural design and interiors.
The firm has enriched itself by designing, constructing and managing a diverse number of commercial, residential, hospitality and restoration projects both in Malta and abroad. The company's portfolio ranges from large-scale mixed-use developments to small-scale restoration projects. DeMicoli and Associates continues to strive to be at the forefront of architectural design and construction through the adoption of Building Information Modelling. The recent expansion of the firms R&D, as well as digital and robotic fabrication has further affirmed the firms' position as one of Malta's leading architecture and design practices.
REACH OUT TO ONE OF OUR REPRESENTATIVES FROM THE BUTTON BELOW